About
Me
From a Professional perspective...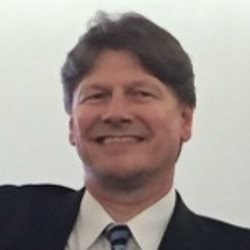 BIO
Complete IT Support.
Web application design and development.
Legacy Migration to modern platforms.
Legacy Migration
Migration of User Interface, Database, and Code.
HP3000 Migration, VPlus to Web, TurboImage/Eloquence to SQL, HP-COBOL to GNU-Cobol, on Windows, Linux, and other operating systems. Including MPE Intrinsics and underlying MPE functionality like batch processing, Cloud based Print servers.
Complete IT Support
Delivers enterprise functionality
Service of core functions that all businesses need. This includes setup of Servers, Desktops, Tablets, Phones, and printers. Configuration of firewalls, VPN, Intrusion detection and prevention, application bandwidth control, content filtering, malware and spam protection, as well as network or cloud-based centralized management, and many more standard network services.
Web Application Development
Web, Mobile, Desktop
Custom Design, Templates, Wordpress CMS, Joomla CMS, Node.JS, or even compiled Web applications. Front-End, Back-End, Design and programming. Graphics Design, and Video Editing.
Experience with References upon request.